Compelled Commercial Speech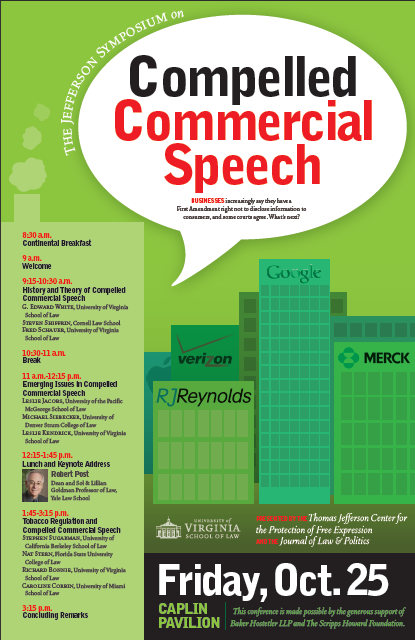 The Second Jefferson Symposium co-sponsored by the Journal of Law & Politics and the Thomas Jefferson Center for the Protection of Free Expression, focused on the free speech rights of businesses. The symposium covered an evolution in how corporations are responding to governmental requirements to disclose certain information to consumers.
The keynote address was delivered by Robert Post, Dean and Sol & Lillian Goldman Professor of Law at Yale Law School. Below is a video of his address.
For more information about this event, see the University of Virginia School of Law.